Vida Fitness

Welcome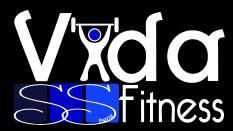 Welcome to my Website!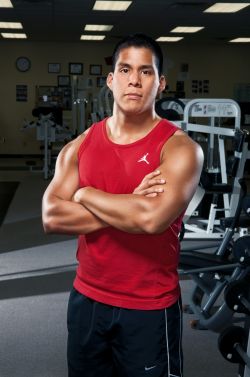 If you are motivated to get healthier and stronger, you've come to the right place.

As an ISSA-certified fitness professional, I can help you set realistic goals and transform your health and your life for the better. I can help you look and feel your best. And I can help you enjoy yourself along the way.

Also, as a certified fitness professional, I will create customized Nutritional Plans tailored to your workouts and lifestyle to maximize your results.

There is no reason why you can't be on your way to a healthier, happier and better lifestyle today!

Why should I be worried about being healthy? You may lead a busy life, but adding physical exercise and healthy eating to your daily routine will make a noticeable and positive difference in your life!


Not being physically fit means your body is not functioning properly and you may face daily pain, discomfort or lack of ability to perform certain tasks no matter how difficult or easy. This may be caused by a myriad of factors including disease, injuries, poor diet, stress and genetics. Luckily, these may be offset or prevented through physical fitness!

Being physically fit makes life much better. You'll have more energy, enthusiasm and willingness to face the day. You'll feel happier, improve brain function, increase bone strength and help you live longer! Along with increased physical fitness, you will have an increased personal image and greater self-worth.
Regular exercise helps prevent heart disease, stroke, high blood pressure, noninsulin-dependent diabetes, obesity, back pain, osteoporosis. Regular exercise can also help you better manage stress and improve your moods.

Regular exercises reduces the risk of dying from some of the leading causes of illness and death in the United States of America, including premature death, stroke, heart disease, noninsulin-dependent diabetes, high blood pressure, colon cancer, and obesity. It also helps in other areas such as reducing back pain, preventing osteoporosis, maintaining muscle strength and increasing mobility.

Millions of Americans suffer from these preventable diseases or problems. Don't be one of them! Take charge of your life and start fresh with a personal physical fitness plan. There is absolutely no reason to not start your goal of becoming more physically fit. Start your life in a new direction today. You will not regret it!
TESTIMONIALS: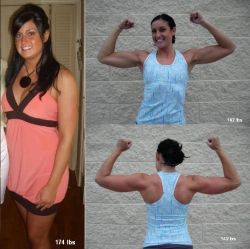 In the Spring of 2008, I had gained 30 lbs. I was not happy with the weight that I had put on so I began working out with Sergio at Richie's Fitness Center in the Fall of 2008. At first, it was frustrating to work so hard and not see an immediate change in my body. After a lot of hard work and dedication to Sergio's work-out plans, I slowly noticed my body changing. Approximately 5 months later, I noticed a significant transformation in my muscle tone and overall physical ability.
Currently, I am training with Sergio. I am concentrating on building my muscle tone and maintaining my weight.
Brittany Hoffman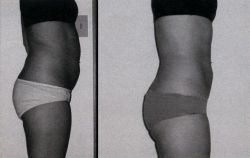 Thank you so much Sergio!!!I have been working out at Richie's Fitness Center since December of 2009 and I have been training with Sergio Seminario since May of 2010. When I started with Sergio my starting weight was 155 and I was a size 13 jeans, now just a short 4 months later I am down to a weight of 135 and jean size 9!! Sergio helped me take my workout to a new level, I loved working out by myself but he just has this way of pushing you to a level that you didn't think you could get to. He would have me lift weight that I would say " No Sergio, that's too much" but once I actually did it I realized I could and that I was really the only person holding myself back.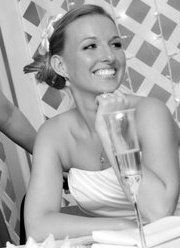 Sergio helped me to realize that women can train as hard as men without bulking up! He just has this great personality, he never makes you feel bad about what starting shape you are in, he does everything he can to support you at the stage you are and to help you get to where you want to be. Sergio and the rest of the Richie's Fitness Center team have been nothing but helpful in my transition, from my workout plans to my eating habits to just an all around motivational team they have all been great! I love attending the gym and working on my health with a group of people that really do care and know your name!
-Jilian Pierson :)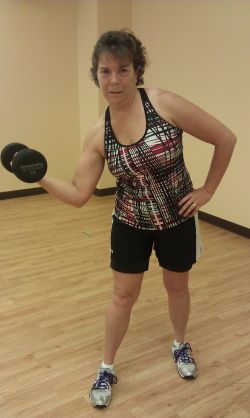 TESTIMONIAL AND PROGRESS PICTURES COMING SOON!
Peggy Near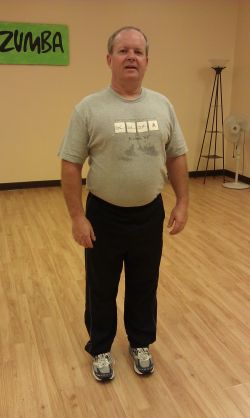 TESTIMONIAL AND PROGRESS PICTURES COMING SOON!
Richard Horner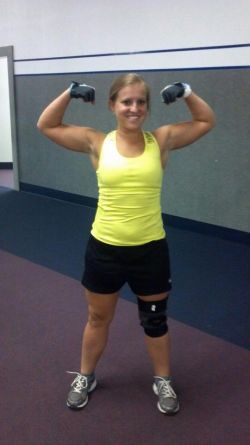 AFTER PREGNANCY!
Testimonial coming soon!!
If you are ready to get into the best shape or your life or have questions, just click on the "Contact Me" link on the left and send me a message. If you prefer the personal touch, call me at (574) 849-4564.
Thanks for visiting, and have a great day.